Hugh Downs
American radio and television broadcaster
Died when: 99 years 138 days (1192 months)
Star Sign: Aquarius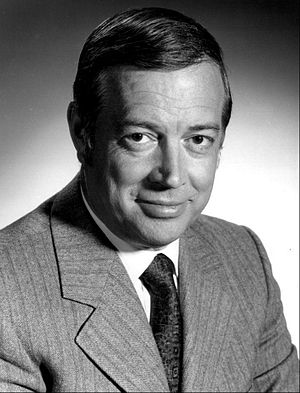 Hugh Malcolm Downs (February 14, 1921 – July 1, 2020) was an American radio and television broadcaster, announcer and programmer; television host; news anchor;

TV producer; author; game show host; talk show sidekick; and music composer.A regular television presence from the mid 1940s until the late 1990s, he had several successful roles on morning, prime-time, and late-night television.

For several years he held the certified Guinness World Record for the most hours on commercial network television before being surpassed by Regis Philbin.

Downs served as announcer and sidekick for Tonight Starring Jack Paar from 1957 to 1962, co-host of the NBC News program Today from 1962 to 1971, host of the Concentration game show from 1958 to 1969, and anchor of the ABC News magazine 20/20 from 1978 to 1999.

Downs started his career in radio in 1939 and began in live television in 1945 in Chicago, where he became a regular on several nationally broadcast programs over the next decade.

He moved to New York City in 1954, when he was invited to do a program there.Among other shows during his career, he hosted the PBS talk show Over Easy and was the occasional co-host of the syndicated talk show Not for Women Only.


---