Ian Taylor
British businessman
Died when: 64 years 122 days (772 months)
Star Sign: Aquarius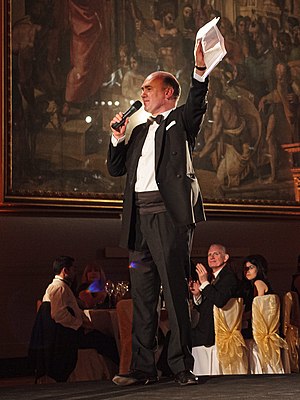 Ian Roper Taylor (7 February 1956 – 8 June 2020) was a British businessman and philanthropist who was chairman and CEO of The Vitol Group, the world's largest independent energy trader.

He was also the majority shareholder in Harris Tweed Hebrides, the primary producer of Harris Tweed cloth, which he helped to rescue in 2005.

A philanthropist, mainly through his Taylor Family Foundation, he was a supporter of the performing arts as a force for social good.

He was chairman of the board of trustees of the Royal Opera House, whose schools matinées programme, providing subsidised tickets for children from poor backgrounds, he was responsible for creating and funding.

He was a supporter of the Rambert Dance Company, the Victoria & Albert Museum, the Royal Academy and the Vitruvian Group, of which he was a founder member.

A long-term supporter of the Conservative Party, Taylor made donations to the Better Together campaign (for the 2014 referendum on Scottish independence) and to the Remain campaign (for the 2016 referendum on the UK's membership of the EU).

In 2016 he was reported to have asked for his name to be withdrawn from consideration for a potential knighthood in David Cameron's resignation honours list; this was apparently in response to hostile media coverage.

A regular participant in the Speakers for Schools initiative, Taylor was a founding shareholder of the British Americas Cup bid.

The Sunday Times Rich List 2017 estimated Taylor's wealth at £180 million.


---