Irene Dunne
American actress
Died when: 91 years 258 days (1100 months)
Star Sign: Sagittarius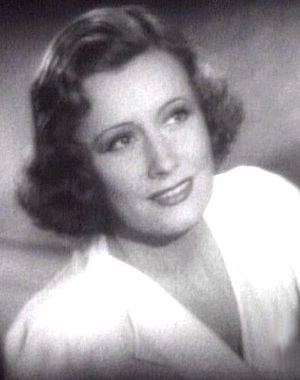 Irene Dunne (born Irene Marie Dunn;December 20, 1898 – September 4, 1990) was an American actress and singer who appeared in films during the Golden Age of Hollywood.

She is best known for her comedic roles, though she performed in films of other genres.After her father died when she was 14, Dunne's family relocated from Kentucky to Indiana, and she became determined to become an opera singer, but when she was rejected by The Met, she performed in musicals on Broadway until she was scouted by RKO and made her Hollywood film debut in the musical Leathernecking (1930).

She starred in 42 movies and in popular anthology television, and made guest appearances on radio until 1962; she was nominated five times for the Academy Award for Best Actress—for her performances in Cimarron (1931), Theodora Goes Wild (1936), The Awful Truth (1937), Love Affair (1939), and I Remember Mama (1948)—and was one of the top 25 highest-paid actors of her time.

Until this present day, Dunne is considered one of the finest actresses never to have won an Academy Award.Some critics feel that her performances have been underappreciated and largely forgotten, overshadowed by movie remakes and her better-known co-stars.

Dunne once fled across the Atlantic Ocean to avoid starring in a comedy, but she has been praised by many during her career, and after her death, as one of the best comedic actresses in the screwball genre.

She was nicknamed "The First Lady of Hollywood" for her regal manner despite being proud of her Irish-American, country-girl roots.

Dunne devoted her retirement to philanthropy and was chosen by President Dwight D.Eisenhower as a delegate for the United States to the United Nations, in which she advocated for world peace and highlighted refugee-relief programs.

She also used the time to be with her family—her husband, dentist Dr.Francis Griffin, and their daughter Mary Frances, whom they adopted in 1938.

She received numerous awards for her philanthropy, including honorary doctorates, a Laetare Medal from the University of Notre Dame, and a papal knighthood—Dame of the Order of the Holy Sepulchre.

In 1985, she was awarded a Kennedy Center Honor for her services to the arts.


---