Jacquelyn Crowell
American racing cyclist
Died when: 30 years 68 days (362 months)
Star Sign: Aquarius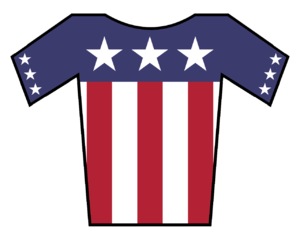 Jacquelyn Crowell (February 16, 1988 – April 25, 2018) was an American racing cyclist.She was a graduate from the University of Florida with a degree in Mechanical Engineering.

She was diagnosed with a glioblastoma in October 2013 after a hemorrhage caused temporary paralysis on her right side.She underwent surgery, chemotherapy, and radiation under the supervision of doctors at the Preston Robert Tisch Brain Tumor Center at Duke University.

In a speech given in May 2014, she discussed her mindset and prognosis.In the last years of her life, Crowell worked part-time at the Dick Lane Velodrome, where she taught bicycle racing to younger riders.

She died on April 25, 2018 at the age of 30 after a 5 year battle with cancer.


---