Philippa Schuyler
American pianist and composer
Died when: 35 years 280 days (429 months)
Star Sign: Leo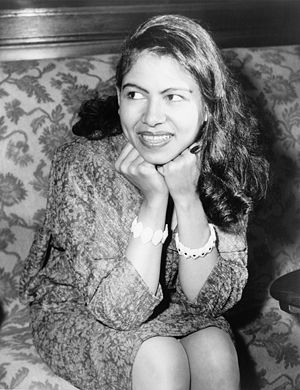 Philippa Duke Schuyler (/ˈskaɪlər/;August 2, 1931 – May 9, 1967) was an American concert pianist, composer, author, and journalist.A child prodigy, she was the daughter of black journalist George Schuyler and Josephine Schuyler, a white Texan heiress, Schuyler became famous in the 1930s for her talent, intellect, mixed race parentage, and the eccentric parenting methods employed by her mother.

Hailed as "the Shirley Temple of American Negroes," Schuyler performed public piano recitals and radio broadcasts by the age of four.

She performed two recitals at the New York World's Fair at the age of eight.Schuyler won numerous music competitions such as the New York Philharmonic Young People's Concerts at Carnegie Hall.

She became the youngest member of the National Association for American Composers and Conductors at age eleven.Schuyler encountered racism as she grew older, and had trouble coming to terms with her mixed race heritage.

She later became a journalist and was killed in a helicopter crash in South Vietnam in 1967.


---