Jaroslava Brychtová
Czech artist
Died when: 95 years 265 days (1148 months)
Star Sign: Cancer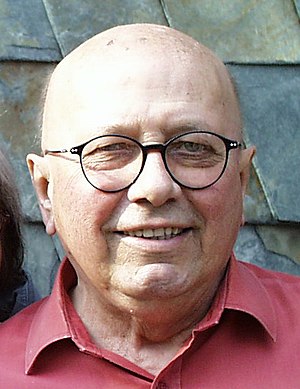 Stanislav Libenský (27 March 1921 – 24 February 2002) and Jaroslava Brychtová (18 July 1924 – 8 April 2020) were contemporary artists.Their works are included in many major modern art collections, such as the Metropolitan Museum of Art and the Victoria & Albert Museum.

Jaroslava Brychtová, a sculptor, and Stanislav Libenský, originally a painter and later a glass artist, met in 1954.They married in 1963 and worked together until Libenský's death.

Libenský painted and sketched the designs, and Brychtová made clay sculptures from his designs.Since Libenský's death, Brychtová continued to produce castings.

Their work is characterised by simple block shapes infused with subtle colours and nuances.


---