Jasraj
Indian classical vocalist
Died when: 90 years 202 days (1086 months)
Star Sign: Aquarius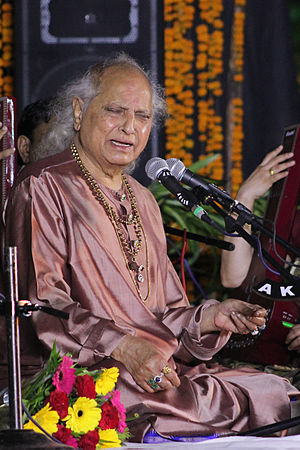 Pandit Jasraj (28 January 1930 – 17 August 2020) was an Indian classical vocalist, belonging to the Mewati gharana (musical apprenticeship lineage).His musical career spanned 75 years resulting in national and international fame, respect and numerous major awards and accolades.

His legacy includes memorable performances of classical and semi-classical vocal music, classical and devotional music, albums and film soundtracks, innovations in various genres including Haveli Sangeeth and popularizing the Mewati Gharana - a school of thought in Hindustani classical music.

Pandit Jasraj taught music to amateur and professional students in India, Europe, Canada and the United States.


---