Jean Raspail
French author
Died when: 94 years 344 days (1139 months)
Star Sign: Cancer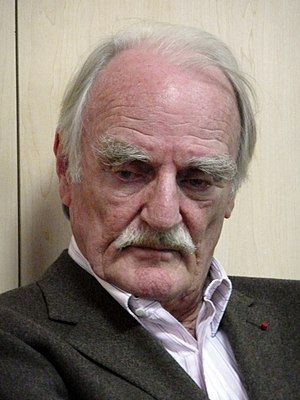 Jean Raspail (French pronunciation: ​[ʒɑ̃ ʁaspaj], 5 July 1925 – 13 June 2020) was a French author, traveler, explorer.Many of his books are about historical figures, exploration and indigenous peoples.

He was a recipient of the prestigious French literary awards Grand Prix du Roman and Grand Prix de littérature by the Académie française.

The French government honoured him in 2003 by appointing him to the Legion of Honor, with the grade of Officer.Internationally, he is best known for his controversial 1973 novel The Camp of the Saints, which is about mass third-world immigration to Europe.


---