Jim Bouton
American baseball player
Died when: 80 years 124 days (964 months)
Star Sign: Pisces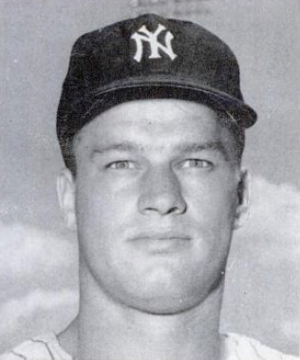 James Alan Bouton (;March 8, 1939 – July 10, 2019) was an American professional baseball player.Bouton played in Major League Baseball (MLB) as a pitcher for the New York Yankees, Seattle Pilots, Houston Astros, and Atlanta Braves between 1962 and 1978.

He was also a best-selling author, actor, activist, sportscaster and one of the creators of Big League Chew.Bouton played college baseball at Western Michigan University, before signing his first professional contract with the Yankees.

He was a member of the 1962 World Series champions, appeared in the 1963 MLB All-Star Game, and won both of his starts in the 1964 World Series.

Later in his career, he developed and threw a knuckleball.Bouton authored the 1970 baseball book Ball Four, which was a combination diary of his 1969 season and memoir of his years with the Yankees, Pilots, and Astros.


---