Lew Hoad
Australian tennis player
Died when: 59 years 222 days (715 months)
Star Sign: Sagittarius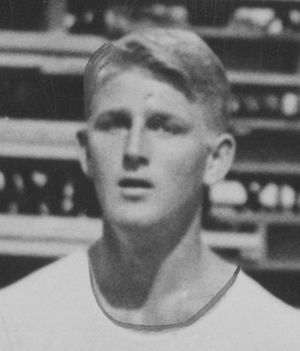 Lewis Alan Hoad (23 November 1934 – 3 July 1994) was an Australian tennis player whose career ran from 1950 to 1973.Hoad won four Major singles tournaments as an amateur (the Australian Championships, French Championships and two Wimbledons).

He was a member of the Australian team that won the Davis Cup four times between 1952 and 1956.Hoad turned professional in July 1957.

He won the Kooyong Tournament of Champions in 1958 and the Forest Hills Tournament of Champions in 1959.He won the Ampol Open Trophy world series of tournaments in 1959, which included the Kooyong tournament that concluded in early January 1960.

Hoad's men's singles tournament victories spanned from 1951 to 1971.Hoad was ranked the world No. 1 amateur in 1953 by Harry Hopman, by Noel Brown and by the editors of Tennis de France, and also in 1956 by Lance Tingay, by Ned Potter, and by Tennis de France.

He was ranked the world No. 1 professional for 1959 in Kramer's Ampol point ranking system, and by Robert Barnes (Kramer's Australian manager).

Serious back problems plagued Hoad throughout his career, possibly caused by a weight-lifting exercise which he devised in 1954.The back injury became particularly intense following the 1956 Wimbledon championships, continued periodically, and led to his semi-retirement from tennis in 1967.

Afterwards he made sporadic appearances at tournaments, enticed by the advent of the Open Era in 1968 and was seeded No. 7 for the 1968 Wimbledon Championships and seeded No. 12 for the 1970 French Open.

Following his retirement in 1973, Hoad and his wife Jenny Staley Hoad constructed, owned and operated a tennis resort, Lew Hoad's Campo de Tenis and Lew Hoad Tennis Village in Fuengirola, Spain, near Málaga.

Hoad died of leukaemia on 3 July 1994.


---