Joe Brown
British mountaineer
Died when: 89 years 202 days (1074 months)
Star Sign: Libra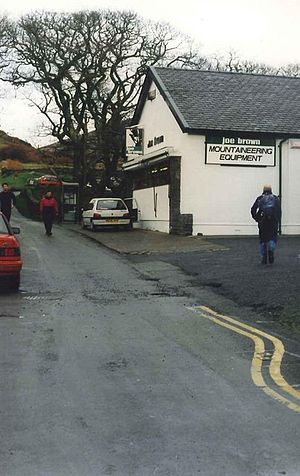 Joseph Brown CBE (26 September 1930 – 15 April 2020) was an English mountaineer who was regarded as an outstanding pioneer of rock climbing during the 1950s and early 1960s.

Together with his early climbing partner, Don Whillans, he was one of a new breed of British post-war climbers who came from working class backgrounds in contrast to the upper and middle class professionals who had dominated the sport up to the Second World War.

He became the first person to climb the third-highest mountain in the world when he was on the 1955 British Kangchenjunga expedition.

Some of his climbs were televised and he assisted with mountaineering scenes in several films;Brown died on 15 April 2020 at the age of 89.


---