Joe Kernan
Governor of Indiana
Died when: 74 years 112 days (891 months)
Star Sign: Aries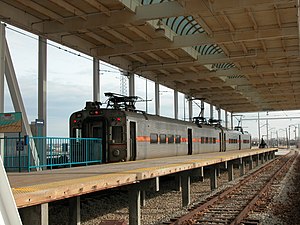 Joseph Eugene Kernan III (April 8, 1946 – July 29, 2020) was an American businessman and Democrat politician who served as the 48th Governor of Indiana from 2003 to 2005.

He served nearly a year as a prisoner of war during the Vietnam War.After graduating from the University of Notre Dame, Kernan joined the Navy in 1969.

A naval aviator, he was shot down in North Vietnam and taken prisoner in 1972.After his release, Kernan continued on active duty through 1974.

A member of the Democratic Party, Kernan served as Mayor of South Bend, Indiana, and then as the 47th Lieutenant Governor of Indiana from 1997 to 2003.

He became governor on September 13, 2003, upon the death of Governor Frank O'Bannon.He lost an election to serve a full term as governor to former Office of Management and Budget director Mitch Daniels on November 2, 2004.

Kernan returned to South Bend and retired from politics.As of 2021, he is the most recent Governor of Indiana from the Democratic Party.


---