Johann Dzierzon
Beekeeper
Died when: 95 years 283 days (1149 months)
Star Sign: Capricorn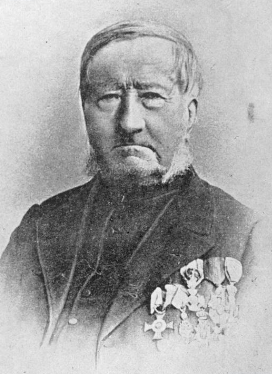 Johann Dzierzon, or Jan Dzierżon [ˈjan ˈd͡ʑɛrʐɔn] or Dzierżoń [ˈd͡ʑɛrʐɔɲ], also John Dzierzon (16 January 1811 – 26 October 1906), was a Polish apiarist who discovered the phenomenon of parthenogenesis in bees.

Dzierzon came from a Polish family in Silesia.Trained in theology, he combined his theoretical and practical work in apiculture with his duties as a Roman Catholic priest, before being compulsorily retired by the Church and eventually excommunicated over the question of papal infallibility.

In 1905, he was reconciled with the Catholic Church.His discoveries and innovations made him world-famous in scientific and bee-keeping circles, and he has been described as the "father of modern apiculture".


---