Johannes Govertus de Man
Dutch zoologist
Died when: 79 years 252 days (956 months)
Star Sign: Taurus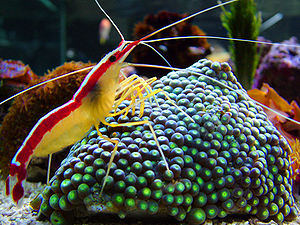 Johannes Govertus de Man (2 May 1850 in Middelburg – 9 January 1930 in Middelburg), was a Dutch biologist.He was assistant curator at the Rijksmuseum van Natuurlijke Historie (Dutch for national natural history museum) in Leiden, where he specialised in free-living nematodes and decapod crustaceans, although he also wrote papers on flatworms, sipunculids and, in his dissertation only, vertebrates.

His change away from vertebrates disappointed the director of the museum, and de Man left his job there after eleven years.

For the rest of his life, de Man worked at his parents' house in Middelburg and later at a house near the shore at Yerseke in the Oosterschelde estuary, relying on his family's private income.


---