John Babcock
Canadian World War I veteran
Died when: 109 years 210 days (1314 months)
Star Sign: Leo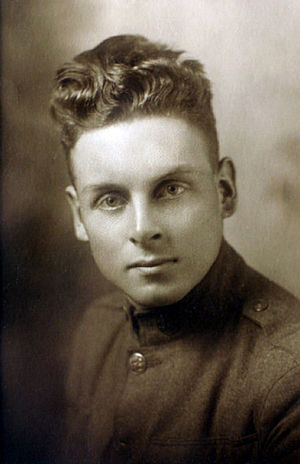 John Henry Foster Babcock (July 23, 1900 – February 18, 2010) was, at age 109, the last known surviving veteran of the Canadian military to have served in the First World War and, after the death of Harry Patch, was the conflict's oldest surviving veteran.

Babcock first attempted to join the army at the age of fifteen, but was turned down and sent to work in Halifax until he was placed in the Young Soldiers Battalion in August 1917.

Babcock was then transferred to the United Kingdom, where he continued his training until the end of the war.Having never seen combat, Babcock did not consider himself a veteran and moved to the United States in the 1920s, where he joined the United States Army and eventually became an electrician.

In May 2007, following the death of Dwight Wilson, he became the last surviving veteran of the First World War who served with the Canadian forces.

From that point he received international attention, including 109th birthday greetings from Queen Elizabeth II, the Governor General of Canada and the Canadian Prime Minister, until his death on February 18, 2010.


---