John Franzese
Italian-American mobste
Died when: 103 years 18 days (1236 months)
Star Sign: Aquarius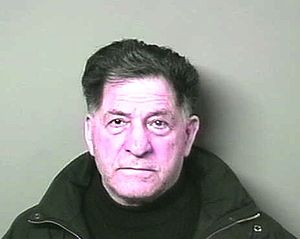 John "Sonny" Franzese Sr. (Italian: [ˈfrantseːze; -eːse];February 6, 1917 – February 24, 2020) was an Italian-born American mobster who was a longtime member and underboss of the Colombo crime family.

Franzese's career in organized crime began in the 1930s and spanned over eight decades.He served as underboss of the Colombo family from 1963 until he was sentenced to 50 years in prison for orchestrating a string of bank robberies across the country in 1967.

He was paroled in 1978, but was re-jailed at least six times on parole violations throughout the decades that followed.He became Colombo family underboss again in 2005, until he was convicted of extortion in 2011, and sentenced to eight years in prison.

His son John Franzese Jr. had testified against him, becoming the first son of a New York mobster to turn state's evidence and testify against his father.

At the time of his release on June 23, 2017, at the age of 100, he was the oldest federal inmate in the United States and the only centenarian in federal custody.

He died in a New York City hospital on February 24, 2020, at the age of 103.


---