John G. Talbot
United States Naval officer
Died when: 26 years 125 days (316 months)
Star Sign: Leo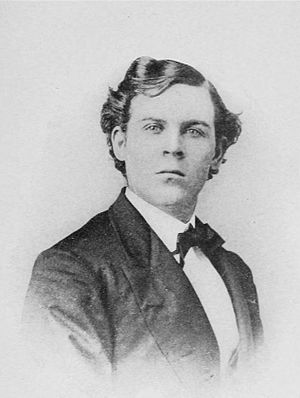 John Gunnell Talbot (16 August 1844 – 19 December 1870) was an officer in the United States Navy.Born at Danville, Kentucky, Talbot was appointed a midshipman in 1862 and graduated from the United States Naval Academy on 12 June 1866.

Commissioned ensign on 12 March 1868, Talbot attained the rank of master on 26 March 1869 and of lieutenant on 21 March 1870.He was serving as executive officer of Saginaw when that steamer grounded on a reef off Ocean Island in the mid-Pacific on 29 October 1870 and broke up.

Lt.Talbot and four men volunteered to go to Honolulu, the nearest port, 1,500 miles away, for help.The men began the voyage in an open boat on 18 November and reached Kauai, Hawaii, on 19 December.

However, as the party attempted to get through the heavy surf to shore, their boat capsized.Lt.Talbot and three others drowned while attempting to swim through the rough breakers to shore.

The lone survivor, William Halford, reported the wreck of Saginaw, and her crew was saved.The first USS Talbot (Torpedo Boat No. 15) was named for him.

This article incorporates text from the public domain Dictionary of American Naval Fighting Ships.


---