John McElroy
Jesuit Priest
Died when: 95 years 121 days (1143 months)
Star Sign: Taurus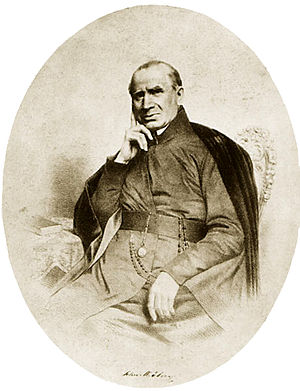 John McElroy SJ was born in Ireland in 1782, and emigrated to the United States in 1803.McElroy enrolled in Georgetown University in 1806, the same year in which he joined the Society of Jesus as a lay brother.

His brother Anthony also became a Jesuit.Fr.McElroy assumed the management of Georgetown's financial affairs.He was ordained a priest in 1817.

In 1822 he was sent to Frederick, Maryland, where he was to remain for 23 years as pastor of St.John the Evangelist Catholic Church in downtown Frederick.

It was in Frederick that he founded St.John's Literary Institution.During the Mexican–American War, McElroy served as an Army chaplain, and on his return from Mexico he went to Boston, where he established Boston College and Boston College High School.


---