H. Paul Rico
FBI agent
Died when: 78 years 260 days (944 months)
Star Sign: Taurus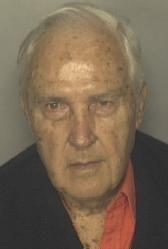 Harold Paul Rico (April 29, 1925 – January 14, 2004) was an FBI agent.Indicted for murder in 2003, he played a significant role in the 1968 framing of four men for murder, unjustly imprisoning them for decades.Rico was born in 1925 in Boston.

He graduated from Boston College with a bachelor's degree in history.Rico joined the FBI in 1951 at the age of 26 and worked in the Boston area.

He used members of the Winter Hill Gang as informants.In 1956 he recognized a disguised James "Whitey" Bulger in a Revere bar and arrested him.


---