Jonathan Raban
British travel writer
Died when: 80 years 217 days (967 months)
Star Sign: Gemini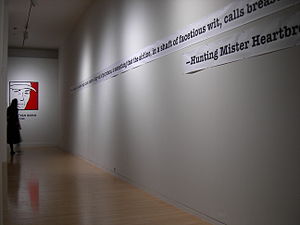 Jonathan Raban (born 14 June 1942, Hempton, Norfolk, England) is a British travel writer, critic, and novelist.He has received several awards, such as the National Book Critics Circle Award, The Royal Society of Literature's Heinemann Award, the Thomas Cook Travel Book Award, the PEN West Creative Nonfiction Award, the Pacific Northwest Booksellers Association Award, and a 1997 Washington State Governor's Writer's Award.

Since 1990 he has lived with his daughter in Seattle.In 2003, his novel Waxwings was long listed for the Man Booker Prize.

Though he is primarily regarded as a travel writer, Raban's accounts often blend the story of a journey with rich discussion of the history of the water through which he travels and the land around it.

Even as he maintains a dispassionate and often unforgiving stance towards the people he meets on his travels, he does not shirk from sharing his own perceived foibles and failings with the reader.

Frequently, Raban's autobiographical accounts of journeys taken mirror transformations in his own life or the world at large: Old Glory takes place during the buildup to Ronald Reagan's victory in the 1980 presidential election, Coasting as the Falklands War begins, and Passage to Juneau as the failure of the author's marriage becomes apparent.

Similarly melancholic and personal themes of turmoil and loss can be detected in his novels.


---