Joseph Campanella
American character actor
Died when: 93 years 176 days (1121 months)
Star Sign: Sagittarius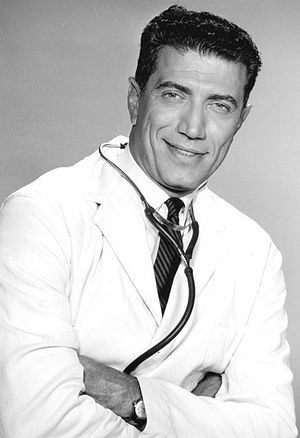 Joseph Anthony Campanella (November 21, 1924 – May 16, 2018) was an American character actor.He appeared in more than 200 television and film roles from the early 1950s to 2009.

Campanella was best remembered for his roles as Joe Turino on Guiding Light from 1959 to 1962, Lew Wickersham on the detective series Mannix from 1967 to 1968, Brian Darrell on the legal drama The Bold Ones: The Lawyers from 1969 to 1972, Harper Deveraux on the soap opera Days of Our Lives from 1987 to 1992, Science International from 1976 to 1979, and his recurring role as Jonathan Young on The Bold and the Beautiful from 1996 to 2005.

He narrated the Discover science series on the Disney Channel from 1992 until 1994.Campanella voiced the character of Dr.Curt Connors/The Lizard on Spider-Man: The Animated Series (1994–1997).

Campanella was nominated for a Daytime and Primetime Emmy Award and a Tony Award throughout his career.


---