William Cameron Forbes
American diplomat
Died when: 89 years 217 days (1075 months)
Star Sign: Gemini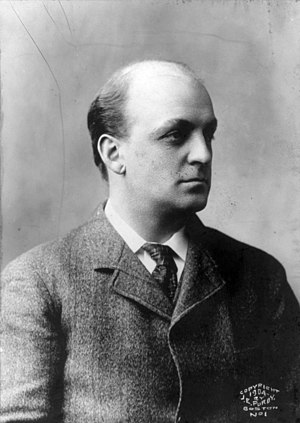 William Cameron Forbes (May 21, 1870 – December 24, 1959) was an American investment banker and diplomat.He served as Governor-General of the Philippines from 1909 to 1913 and Ambassador of the United States to Japan from 1930 to 1932.

He was the son of William Hathaway Forbes, president of the Bell Telephone Company, who was part of the Boston Brahmin family that made its fortune trading in China, and wife Edith Emerson, a daughter of Ralph Waldo Emerson.

He was grandson Sarah Hathaway and John Murray Forbes and Lidian Jackson and Ralph Waldo Emerson.After graduating from Harvard in 1892, he embarked on a business career, eventually becoming a partner in J.

M.Forbes and Company.


---