Judith Sargent Murray
American writer
Died when: 69 years 39 days (829 months)
Star Sign: Taurus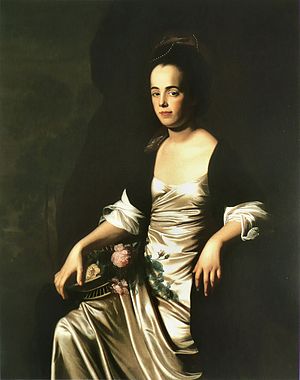 Judith Sargent Stevens Murray (May 1, 1751 – June 9, 1820) was an early American advocate for women's rights, an essay writer, playwright, poet, and letter writer.

She was one of the first American proponents of the idea of the equality of the sexes—that women, like men, had the capability of intellectual accomplishment and should be able to achieve economic independence.

Among many other influential pieces, her landmark essay "On the Equality of the Sexes" paved the way for new thoughts and ideas proposed by other feminist writers of the century.


---