Julian Stryjkowski
Polish journalist
Died when: 91 years 103 days (1095 months)
Star Sign: Taurus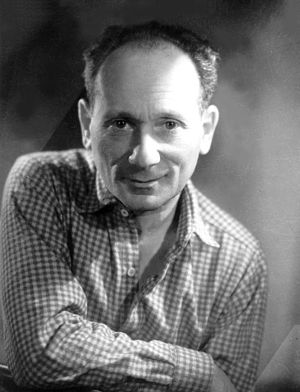 Julian Stryjkowski (born Pesach Stark;April 27, 1905 – August 8, 1996) was a Polish journalist and writer, known for his social prose and radical leftist leanings.

He was considered one of the best Polish-Jewish writers of the communist era.Stryjkowski was born April 27, 1905 in Stryj (Austrian partition, modern Ukraine), to a family of Hasidic Jews.

He graduated from the Faculty of Polish Studies and Literature of Jan Kazimierz University in Lwów and in 1932 started working as a teacher of the Polish language in a gymnasium in Płock in central Poland.

Initially a Zionist, in 1934 he joined the outlawed Communist Party of Western Ukraine and began teaching his own pupils Communist ideology, for which he was arrested and imprisoned in 1935.

Upon his release the following year he moved to Warsaw, where he started working as a journalist for various newspapers, and as a library clerk.

About that time he also began working on the Polish translation of Céline's Death on the Installment Plan.


---