Kaname Harada
Japanese WW2 flying ace
Died when: 99 years 266 days (1196 months)
Star Sign: Leo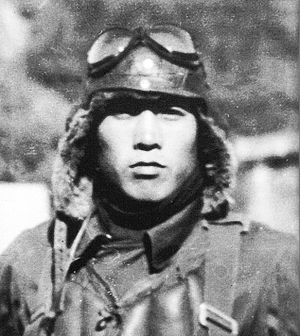 Kaname Harada (原田要, 11 August 1916 – 3 May 2016) was a Japanese flying ace of World War II.He was credited with shooting down as many as 19 Allied aircraft between late 1941 and when he was himself downed in October 1942.

After recovering from the injuries sustained in this incident, Harada served as a flying instructor for the remainder of the war.

Following the end of hostilities in 1945, Harada worked as a farmer, before founding a nursery for children in 1965 and later a kindergarten.

He was an anti-war activist from 1991, and remained a prominent speaker until late in his life.


---