Ken Berry
American actor
Died when: 85 years 28 days (1020 months)
Star Sign: Scorpio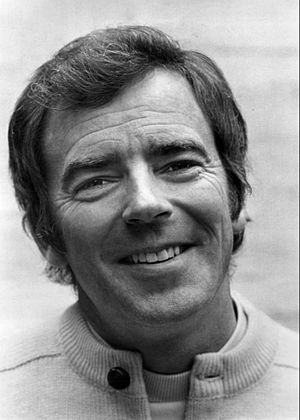 Kenneth Ronald Berry (November 3, 1933 – December 1, 2018) was an American actor, dancer, and singer.Berry starred on the television series F Troop, The Andy Griffith Show, Mayberry R.F.D. and Mama's Family.

He also appeared on Broadway in The Billy Barnes Revue, headlined as George M.Cohan in the musical George M! and provided comic relief for the medical drama Dr.

Kildare with Richard Chamberlain in the 1960s.


---