Kim Jong-nam
Eldest son of Kim Jong-il, leader of North Korea
Died when: 46 years 248 days (560 months)
Star Sign: Gemini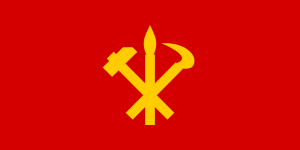 Kim Jong-nam (Korean: 김정남;Hanja: 金正男, Korean: [kim.dzʌŋ.nam]; 10 May 1971 – 13 February 2017) was the eldest son of North Korean leader Kim Jong-il.

From roughly 1994 to 2001, he was considered the heir apparent to his father.He was thought to have fallen out of favour after embarrassing the regime in 2001 with a failed attempt to visit Tokyo Disneyland with a false passport, although Kim Jong-nam himself said his loss of favour had been due to advocating reform.

Kim Jong-nam was exiled from North Korea c. 2003, becoming an occasional critic of his family's regime.His younger paternal half-brother, Kim Jong-un, was named heir apparent in September 2010.

Kim Jong-nam was assassinated in Malaysia on 13 February 2017 with the nerve agent VX.The Wall Street Journal on 10 June 2019 reported that former US officials stated that Kim Jong-nam had been a CIA source.


---