Kristofer Schipper
Dutch sinologist
Died when: 86 years 118 days (1035 months)
Star Sign: Scorpio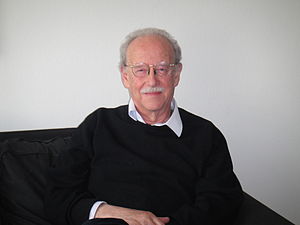 Kristofer Marinus Schipper (23 October 1934 – 18 February 2021), also known as Rik Schipper and by his Chinese name Shi Zhouren (Chinese: 施舟人), was a Dutch sinologist.

He was a professor of Oriental studies at Leiden University, appointed there in 1993.Schipper worked as researcher for École française d'Extrême-Orient and later taught as directeur de recherche in History of Daoism studies at the École pratique des hautes études in Paris.

He was head of the Institut des Hautes Études Chinoises from the Collège de France.He also taught at Fuzhou University and Zhangzhou College.

After his retirement he and his wife Yuan Bingling moved to Fuzhou (Fujian) in China.


---