Kyaram Sloyan
Nagorno-Karabakh Defense Army soldier
Died when: 19 years 340 days (239 months)
Star Sign: Taurus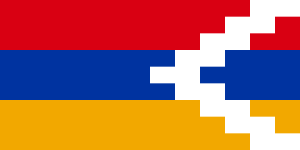 Kyaram or Qyaram Sloyan (Armenian: Քյարամ Սլոյան; 27 April 1996 – 1/2 April 2016) was an Artsakh Defense Army soldier who was killed during the 2016 Armenian–Azerbaijani clashes.

After his death he was beheaded, with videos and pictures showing Azerbaijani soldiers posing with his severed head posted on social networks.

Azerbaijan has denied the claims.On May 28, 2016 he was posthumously awarded the Order of the Combat Cross (1st degree) by the President of Armenia.


---