Charles Wuorinen
American composer
Died when: 81 years 276 days (981 months)
Star Sign: Gemini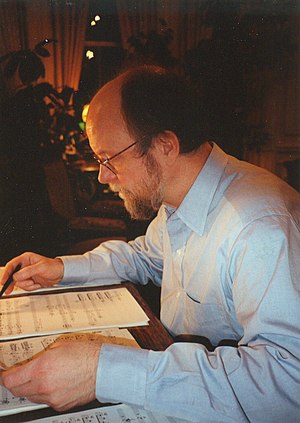 Charles Peter Wuorinen ( ;June 9, 1938 – March 11, 2020) was a Pulitzer Prize-winning American composer of contemporary classical music based in New York City.

He performed his works and other 20th-century music as pianist and conductor.He composed more than 270 works, including orchestral music, chamber music, solo instrumental and vocal works, and operas such as Brokeback Mountain.

Salman Rushdie and Annie Proulx have collaborated with him.Wuorinen's work has been called serialist, but he came to disparage that term as meaningless.

His Time's Encomium, his only purely electronic piece, received the Pulitzer Prize for Music.Wuorinen also taught at several institutions, including Columbia University and Manhattan School of Music.


---