Leon Gast
American documentary film director
Died when: 84 years 343 days (1019 months)
Star Sign: Aries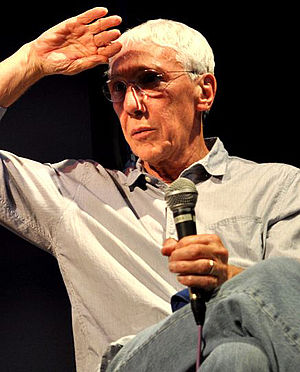 Leon Jacques Gast (March 30, 1936 – March 8, 2021) was an American documentary film director, producer, cinematographer, and editor.His documentary, When We Were Kings depicts the iconic heavyweight boxing match: The Rumble in the Jungle between Muhammad Ali and George Foreman.

This film would go on to win the 1996 Academy Award for Best Documentary Feature and the Independent Spirit Award.Gast co-directed the 1977 documentary, The Grateful Dead Movie with guitarist Jerry Garcia.

The film captured the band's October 1974, five-night performance at the Winterland Ballroom in San Francisco.Gast also co-directed the 1983 film Hell's Angels Forever, which focused on the notorious motorcycle club Hells Angels.

The Angels are believed to have learned that Gast put material in the documentary which they didn't prefer.To this end, Gast claimed that the Angels tracked him down and beat him up.

Gast also produced works on B.B.King and Celia Cruz.


---