Arthur Asquith
British First World War general
Died when: 56 years 123 days (676 months)
Star Sign: Taurus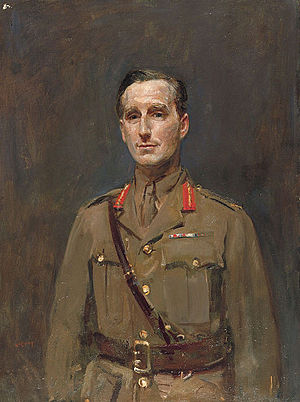 Brigadier General The Honourable Arthur Melland Asquith, DSO & Two Bars (24 April 1883 – 25 August 1939) was a senior officer of the Royal Naval Division, a Royal Navy land detachment attached to the British Army during the First World War.

His father, H.H.Asquith was the British Prime Minister during the first three years of the conflict and later became the Earl of Oxford and Asquith.

Arthur Asquith was wounded four times in the war and three times awarded the Distinguished Service Order for his bravery under fire.

In December 1917, Asquith was seriously wounded during fighting near and was evacuated to Britain where one of his legs was amputated.

Asquith retired from the military following his wound and worked for the Ministry of Munitions.


---