Marshall S. Cornwell
American newspaper publisher and editor
Died when: 26 years 220 days (319 months)
Star Sign: Libra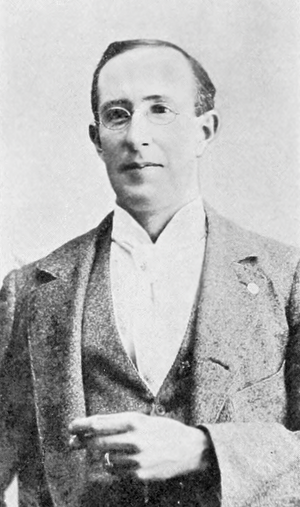 Marshall Silas Cornwell (October 18, 1871 – May 26, 1898) was a 19th-century American newspaper publisher and editor, writer, and poet in the U.S. state of West Virginia.

Cornwell was a younger brother of railroad and timber executive William B.Cornwell (1864–1926) and West Virginia Governor John Jacob Cornwell (1867–1953).

He was born on his family's farm on South Branch Mountain near Springfield, West Virginia in 1871, and received his education at home and in nearby rural schools.

He left his family's farm and became editor and publisher of the South Branch Gazette newspaper in Petersburg, West Virginia in 1893.

The newspaper prospered under his leadership, and his editorials received the attention of United States Senator Stephen Benton Elkins.He was briefly the editor of The Mountain Breeze newspaper in Petersburg in 1894.

At the invitation of Elkins, Cornwell began operating The Inter-Mountain newspaper in Elkins, West Virginia that same year, and its circulation increased under his leadership.

During his tenure there, Cornwell served as an assistant clerk of the West Virginia House of Delegates under Chief Clerk William M.

O.Dawson, who later served as Governor of West Virginia.In 1896, Cornwell represented Randolph County as a delegate to the West Virginia Republican Party 2nd Congressional District convention.

Cornwell's health declined in 1896, possibly due to tuberculosis, and he subsequently resigned as the editor of The Inter-Mountain to concentrate on improving his health.

During the winter of 1896–97, Cornwell traveled to the eastern shore of Florida and wrote poetry.He returned to Hampshire County in 1897, where he was appointed secretary of the West Virginia Schools for the Deaf and Blind Board of Regents.

He also wrote a column in his brothers' Hampshire Review newspaper, entitled "Wheat and Chaff." Cornwell traveled to the Rio Grande in southwest Texas throughout the winter of 1897–98 to improve his health in the warmer climate.

He continued writing short essays about his travels and the places he encountered.Cornwell returned to his home in Romney in 1898 where he died from tuberculosis at age 26.

Following his death, his brothers William and John Jacob published a collection of his poetry in 1899 in a volume entitled Wheat and Chaff.

After this, newspapers across the United States, including the St.Louis Globe-Democrat, The Baltimore Sun, The Morning Post in Raleigh, and The Railroad Trainman republished his poem "Success".


---