Masatoshi Koshiba
Japanese physicist
Died when: 94 years 54 days (1129 months)
Star Sign: Virgo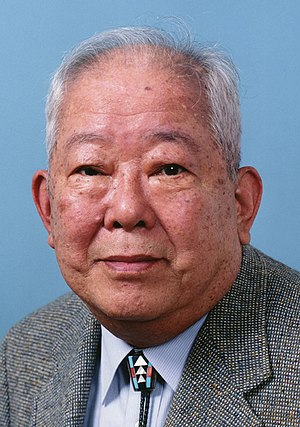 Masatoshi Koshiba (小柴 昌俊, Koshiba Masatoshi, 19 September 1926 – 12 November 2020) was a Japanese physicist and one of the founders of neutrino astronomy.

His work with the neutrino detectors Kamiokande and Super-Kamiokande was instrumental in detecting solar neutrinos, providing experimental evidence for the solar neutrino problem.

Koshiba won the Nobel Prize in Physics in 2002 (jointly with Raymond Davis Jr.) "for pioneering contributions to astrophysics, in particular for the detection of cosmic neutrinos".

He was a senior counselor at the International Center for Elementary Particle Physics (ICEPP) and professor at the University of Tokyo.


---