Maurice Berger
American cultural historian
Died when: 63 years 306 days (766 months)
Star Sign: Gemini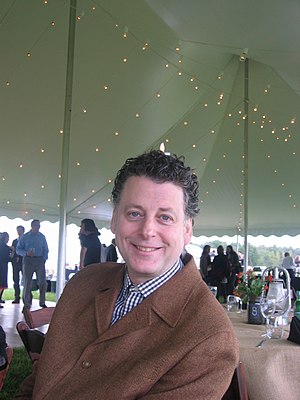 Maurice Berger (May 22, 1956 – March 22, 2020) was an American cultural historian, curator, and art critic, who served as a Research Professor and Chief Curator at the Center for Art, Design and Visual Culture, University of Maryland, Baltimore County.

Berger was recognized for his interdisciplinary scholarship on race and visual culture in the United States.He curated a number of important exhibitions examining the relationship between race and American art, including the critically acclaimed For All The World To See: Visual Culture and the Struggle for Civil Rights co-organized in 2011 by the National Museum of African American History and Culture of the Smithsonian Institution and the Center for Art, Design & Visual Culture at the University of Maryland, Baltimore County, which focused on the role visual imagery played in shaping, influencing, and transforming the modern struggle for racial equality and justice in the United States.

On March 22, 2020, he fell ill and died in Copake, New York, from heart failure, exacerbated by untested complications of COVID-19.

He was 63 years old.


---