Michel Legrand
French composer
Died when: 86 years 336 days (1043 months)
Star Sign: Pisces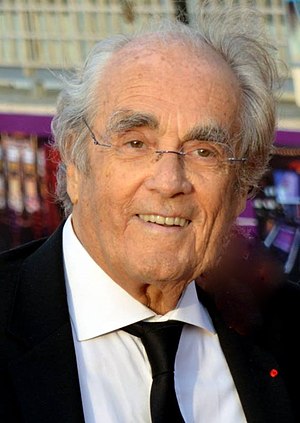 Michel Jean Legrand (French pronunciation: ​[miʃɛl ləɡʁɑ̃]; 24 February 1932 – 26 January 2019) was a French musical composer, arranger, conductor, and jazz pianist.

Legrand was a prolific composer, having written over 200 film and television scores, in addition to many songs.His scores for two of the films of French New Wave director Jacques Demy, The Umbrellas of Cherbourg (1964) and The Young Girls of Rochefort (1967), earned Legrand his first Academy Award nominations.

Legrand won his first Oscar for the song "The Windmills of Your Mind" from The Thomas Crown Affair (1968), and additional Oscars for Summer of '42 (1971) and Barbra Streisand's Yentl (1983).


---