Monty Oum
American web-based animator and writer
Died when: 33 years 224 days (403 months)
Star Sign: Cancer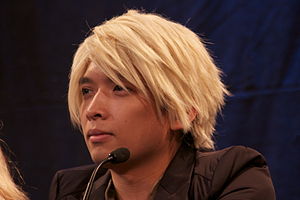 Monyreak Oum ( OHM;June 22, 1981 – February 1, 2015) was an American web-based animator and writer.Oum attracted attention within the gaming community after releasing an animated video in 2007, titled Haloid, where characters from two popular franchises fight, which went viral.

In October of the same year, he released a follow-up, Dead Fantasy.Oum began working for Rooster Teeth, serving as the lead animator for Red vs.

Blue, and creating the original animated series RWBY.Oum suffered from a severe allergic reaction and fell into a coma in January 2015.

He died on February 1, 2015 in Austin, Texas.


---