Muhal Richard Abrams
American musician
Died when: 87 years 40 days (1045 months)
Star Sign: Virgo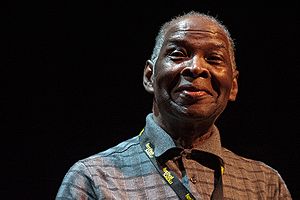 Muhal Richard Abrams (born Richard Lewis Abrams;September 19, 1930 – October 29, 2017) was an American educator, administrator, composer, arranger, clarinetist, cellist, and jazz pianist in the free jazz medium.

He recorded and toured the United States, Canada and Europe with his orchestra, sextet, quartet, duo and as a solo pianist.

His musical affiliations constitute a "who's who" of the jazz world, including Max Roach, Dexter Gordon, Eddie "Lockjaw" Davis, Art Farmer, Sonny Stitt, Anthony Braxton, and The Art Ensemble of Chicago.


---