Henry Jonsson
Athletics (sport) competitor
Died when: 88 years 301 days (1065 months)
Star Sign: Taurus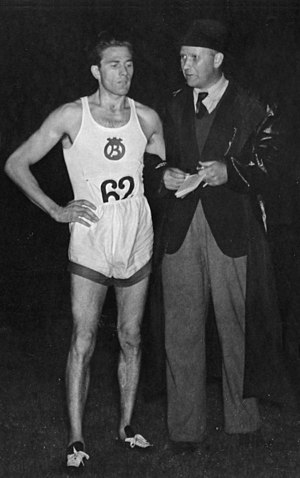 John Henry Jonsson (12 May 1912 – 9 March 2001) was a Swedish runner who won a bronze medal over 5000 m at the 1936 Summer Olympics.

He finished second at the 1938 European Championships.In 1940 he changed his name to Henry Kälarne; the same year he was awarded the Svenska Dagbladet Gold Medal.

Jonsson worked as a firefighter in Stockholm.During his career he won 11 national titles: in the 1500 m (1936 and 1940), 5000 m (1935 and 1937–39) and 8000 m cross country (1935–39).

In 1946 he was disqualified for violating amateur rules, together with Gunder Hägg and Arne Andersson.


---