Charles Peter McColough
American businessman
Died when: 84 years 134 days (1012 months)
Star Sign: Leo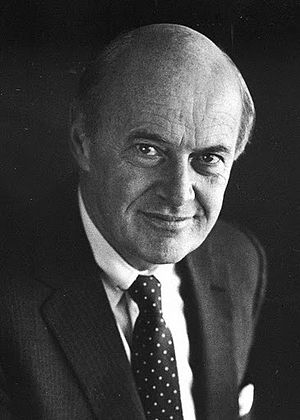 Charles Peter Philip Paul McColough (August 1, 1922 – December 13, 2006) was the chief executive officer and chair of the Xerox Corporation who, during his tenure at Xerox, founded the PARC (company).

He retired in the late 1980s, after serving over fourteen years as CEO.Aside from his tenure at Xerox, McColough was treasurer of the Democratic National Committee between 1972 and 1974, was chairman of United Way of America, and served on the Board of Trustees at the Council on Foreign Relations, New York Stock Exchange, Bank of New York, Wachovia, Citigroup, Knight Ridder, and Union Carbide Corporation.

C.Peter McColough is also the namesake of the C.Peter McColough Roundtable Series on International Economics, part of the Council on Foreign Relations.

This program was enacted and funded by the Council on Foreign Relations upon McColough's retirement as a director on the Council's Board for nine years.

McColough also served as Treasurer between 1985 and 1987, Chairman of the Finance and Budget Committee between 1981 and 1987, and served as chairman of the Campaign for the Council between 1983 and 1985.

He resided with his wife, Mary Virginia White McColough, in Greenwich, Connecticut, and Palm Beach, Florida.


---