Omar Mateen
American mass murderer
Died when: 29 years 209 days (354 months)
Star Sign: Scorpio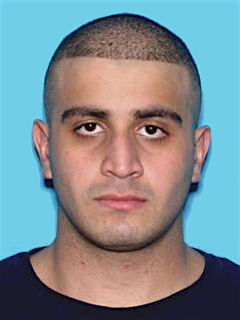 Omar Mir Seddique Mateen (born Omar Mir Seddique;November 16, 1986 – June 12, 2016) was an American mass murderer and domestic terrorist who killed 49 people and wounded 53 others in a mass shooting at the Pulse nightclub in Orlando, Florida, on June 12, 2016, before he was killed in a shootout with the local police.

It was the deadliest shooting by a single shooter in United States history until the Las Vegas Strip shooting on October 1, 2017.

Born in New York to Afghan-American parents, he later moved to Florida, where he displayed an interest in violence in his childhood and had behavioral problems in school.

He later became a security guard by profession.Before the shooting, he had been investigated for connections to terrorism by the Federal Bureau of Investigation (FBI) in 2013 and 2014.

During that period, he was placed on the Terrorist Screening Database, but was subsequently removed.In a call to 9-1-1 during the shooting, Mateen identified himself as "Mujahideen", "Islamic Soldier", and "Soldier of God"; and pledged his allegiance multiple times to Abu Bakr al-Baghdadi, who at the time was the leader of the militant jihadist group Islamic State of Iraq and the Levant.

He said the shooting was "triggered" by an airstrike in Iraq that killed Abu Wahib, an ISIL commander, six weeks before.


---