Hans Baluschek
German painter
Died when: 65 years 142 days (784 months)
Star Sign: Taurus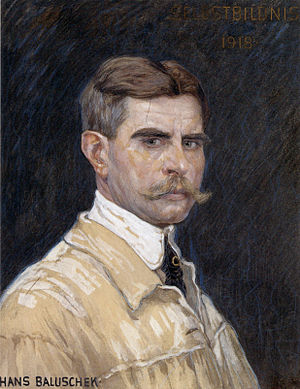 Hans Baluschek (9 May 1870 – 28 September 1935) was a German painter, graphic artist and writer.Baluschek was a prominent representative of German Critical Realism, and as such he sought to portray the life of the common people with vivid frankness.

His paintings centered on the working class of Berlin.He belonged to the Berlin Secession movement, a group of artists interested in modern developments in art.

Yet during his lifetime he was most widely known for his fanciful illustrations of the popular children's book Little Peter's Journey to the Moon (German title: Peterchens Mondfahrt).

Hans Baluschek, after 1920, was an active member of the Social Democratic Party of Germany, which at the time still professed a Marxist view of history.


---