Paik Sun-yup
South Korean military officer
Died when: 99 years 230 days (1195 months)
Star Sign: Sagittarius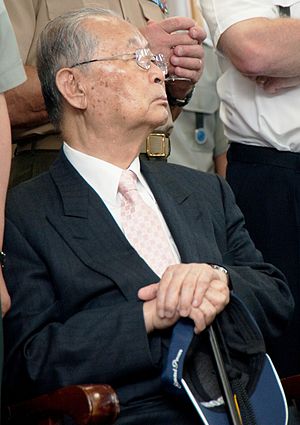 Paik Sun-yup (Korean: 백선엽;Hanja: 白善燁;November 23, 1920 – July 10, 2020) was a South Korean military officer.He served both Manchukuo and South Korea, the latter during the Korean War.

Paik is known for his service during the Korean War and for being the first four-star general in the history of the South Korean military.

His brother, Paik In-yeop, also served in the Republic of Korea Army during the Korean War, commanding the 17th Independent Regiment at the Battle of Ongjin and again in the Inchon Landings.


---