Patricia Stephens Due
Civil rights activist
Died when: 72 years 60 days (865 months)
Star Sign: Sagittarius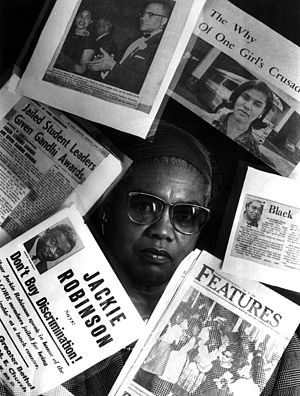 Patricia Stephens Due (December 9, 1939 – February 7, 2012) was one of the leading African-American civil rights activists in the United States, especially in her home state of Florida.

Along with her sister Priscilla and others trained in nonviolent protest by CORE, Due spent 49 days in one of the nation's first jail-ins, refusing to pay a fine for sitting in a Woolworth's "White only" lunch counter in Tallahassee, Florida in 1960.

Her eyes were damaged by tear gas used by police on students marching to protest such arrests, and she wore dark glasses for the rest of her life.

She served in many leadership roles in CORE and the NAACP, fighting against segregated stores, buses, theaters, schools, restaurants, and hotels, protesting unjust laws, and leading one of the most dangerous voter registration efforts in the country in northern Florida in the 1960s.

With her daughter, Tananarive, Due wrote Freedom in the Family: a Mother-Daughter Memoir of the Fight for Civil Rights, documenting the struggle she participated in, initially as a student at Florida A&M University, and later working for civil rights organizations and Florida communities, sometimes in partnership with her husband, civil rights attorney John D.

Due, Jr.


---