Paul Greengard
American neuroscientist
Died when: 93 years 123 days (1120 months)
Star Sign: Sagittarius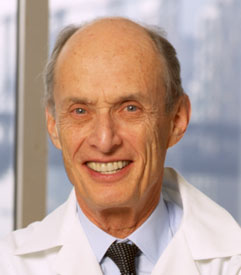 Paul Greengard (December 11, 1925 – April 13, 2019) was an American neuroscientist best known for his work on the molecular and cellular function of neurons.

In 2000, Greengard, Arvid Carlsson and Eric Kandel were awarded the Nobel Prize for Physiology or Medicine for their discoveries concerning signal transduction in the nervous system.

He was Vincent Astor Professor at Rockefeller University, and served on the Scientific Advisory Board of the Cure Alzheimer's Fund, as well as the Scientific Council of the Brain & Behavior Research Foundation.

He was married to artist Ursula von Rydingsvard.


---