Helen LaFrance
American artist
Died when: 101 years 20 days (1212 months)
Star Sign: Scorpio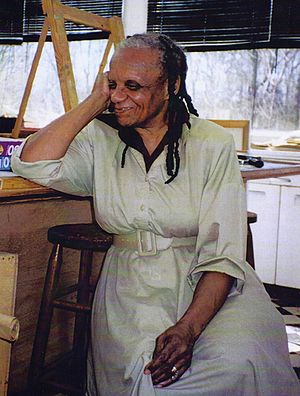 Helen LaFrance (November 2, 1919 – November 22, 2020) was an African-American artist born in Graves County, Kentucky, the second of four daughters to James Franklin Orr and Lillie May Ligon Orr.

Though the terms are confining, Helen was often described as both an outsider artist due to her lack of formal training and existence outside the cultural mainstream and as a folk artist best known for her memory painting of the disappearing lifestyle of the rural South.

She also painted powerful and intensely spiritual visionary interpretations of the Bible, in a style that differed radically from her memory paintings.


---