Phil Harris
Businessman
Died when: 53 years 50 days (637 months)
Star Sign: Capricorn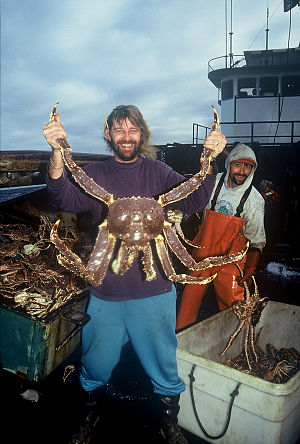 Phillip Charles Harris (December 19, 1956 – February 9, 2010) was an American captain and part owner of the crab fishing vessel Cornelia Marie, which is featured on Discovery Channel's documentary reality TV series Deadliest Catch.

He suffered a massive stroke while offloading C. opilio crab in port at Saint Paul Island, Alaska, on January 29, 2010.Despite extreme improvements in his condition, Harris died on February 9, 2010, at the age of 53, while suffering an intracranial hemorrhage in the hospital.

The episode of Deadliest Catch featuring the Captain's death aired on July 20, 2010, followed by a special tribute episode.


---