Pietro Respighi
Catholic cardinal
Died when: 69 years 181 days (834 months)
Star Sign: Libra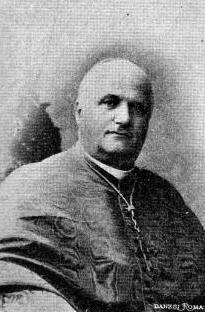 Pietro Respighi S.T.D.JUD (22 September 1843 – 22 March 1913) was an Italian Cardinal of the Roman Catholic Church and Archpriest of the Basilica of St.

John Lateran.He was born in Bologna and received the sacrament of confirmation in November 1850.He was educated in the Seminary of Bologna and the Pio Roman Seminary in Rome, earning doctorates in theology, civil and canon law in 1870.

Ordained to the priesthood on the last day of March 1866 in Rome, he afterwards worked in the Archdiocese of Bologna as professor of its seminary from 1872 to June 1874.

He was appointed as Archpriest of Ss.Gervasio e Protasio parish until 1891.


---