Prince Nicholas of Greece and Denmark
Prince of Greece and Denmark
Died when: 66 years 17 days (792 months)
Star Sign: Aquarius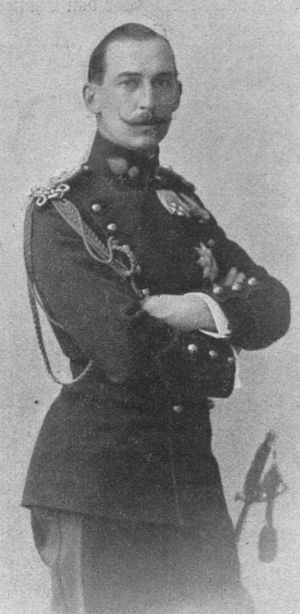 Prince Nicholas of Greece and Denmark (Greek: Νικόλαος; 22 January 1872 – 8 February 1938), of the Glücksburg branch of the House of Oldenburg, was the fourth child and third son of King George I of Greece, and of Queen Olga.

He was known as "Greek Nicky" within the family to distinguish him from his cousin Emperor Nicholas II of Russia (first cousin on the paternal side and second cousin on the maternal side).

Prince Nicholas was a talented painter, often signing his works as "Nicolas Leprince."


---