Prince Nicholas of Greece and Denmark
Prince of Greece and Denmark
Died when: 66 years 17 days (792 months)
Star Sign: Aquarius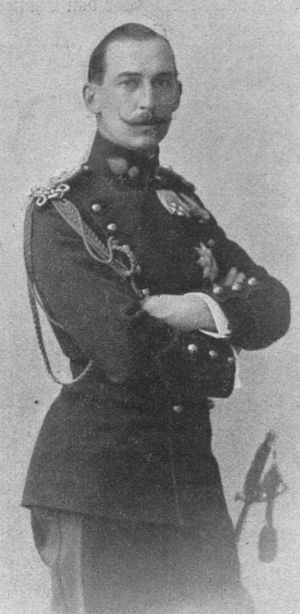 Prince Nicholas of Greece and Denmark (Greek: Νικόλαος; 22 January 1872 – 8 February 1938), of the Glücksburg branch of the House of Oldenburg, was the fourth child and third son of George I of Greece, and of Queen Olga.

He was known as "Greek Nicky" in the family to distinguish him from his paternal first cousin Emperor Nicholas II of Russia.

Prince Nicholas was a talented painter, often signing his works as "Nicolas Leprince."


---