R. Lee Ermey
American actor
Died when: 74 years 22 days (888 months)
Star Sign: Aries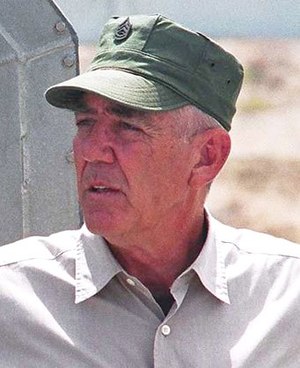 Ronald Lee Ermey (March 24, 1944 – April 15, 2018) was an American actor and Marine drill instructor.He achieved fame for his role as Gunnery Sergeant Hartman in the 1987 film Full Metal Jacket, which earned him a Golden Globe nomination for Best Supporting Actor.

Ermey was also a United States Marine Corps staff sergeant and an honorary gunnery sergeant.Ermey was often typecast in authority figure roles, such as Mayor Tilman in the film Mississippi Burning, Bill Bowerman in Prefontaine, Sheriff Hoyt in The Texas Chainsaw Massacre remake, Jimmy Lee Farnsworth in Fletch Lives, a police captain in Se7en, plastic army men leader Sarge in the first three films of the Toy Story franchise (1995–2010), Lt. "Tice" Ryan in Rocket Power, a prison warden in an episode of SpongeBob SquarePants, and John House in House.

On television, Ermey hosted two programs on the History Channel: Mail Call, in which he answered viewers' questions about various military issues both modern and historic; and Lock n' Load with R.

Lee Ermey, which concerned the development of different types of weapons.He also hosted GunnyTime on the Outdoor Channel.


---